Introduction: 
Hello i'm going to be helping you load your personalized ET config in 5 easy steps! what we are going to do is show you how to load and example config in that you can possibly use to enhance your gameplay.
Explanation:
 What is a Configuration file (.cfg) in ET and what is it for? A configuration file or .cfg in this case is a file that contains your in-game controls and graphical settings, when you first load in ET there will be a default config(etconfig.cfg) in your etmain folder which is located in your Wolfenstein Enemy Territory folder which is located in you C: drive (C:\Program files x86\Wolfenstein Enemy Territory). Here is an example config for you to try(in the attachments

)
Download this file and drag it to your desktop
Right click on the file and select "Rename"
change the name to anything you want
5 easy steps to to load your config:
Step one: 
Place the yourname.cfg file into your etmain folder


Step two: 
 Start Enemy Territory and open the console by pressing your "~" key under your "ESC" and to the left of your "1" key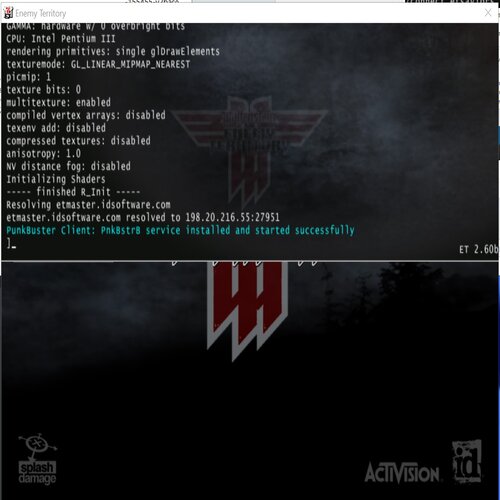 Step Three: 
In the console type in /connect etsaviors.com to connect to the server

Step Four:
 Once your loaded into the server press your "~" key which is under your "ESC" key and left from your "1" key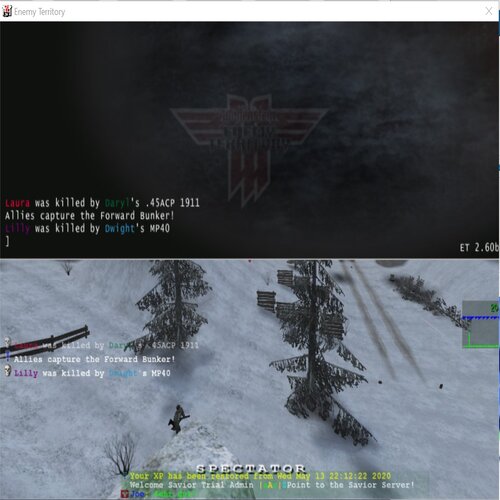 Step Five: 
 Type /exec yourname.cfg into the console and press enter( this will be the name that you have your file set to not zpoint)

Step Six:
 Your custom config is now loaded! and your done! if you need any help with your custom config please contact any admin or founder for help.
Here are a few good site to get new config's to try out:
https://www.gamingcfg.com/category/Wolfe...ory-config
https://antman.info/wolf/etpro/index.php?path=configs/